ATOMIC ROCKET COMICS: The Official Site
This is my website design for :
Atomic Rocket Comics,  Italy's most mysterious comics publisher !!!
Pulp, action,noir, horror, mistery, sexyness,monsters,science fiction,death & violence!
The 60's, a mysterious italian comics publisher, superheroes, sexy heroines, memorabilia, comics, a funny magazine, the atomic merchandise & videos, all of this & more !!
right here right now...all you have to do is...
ch-ch-check it out:
The ATOMIC ROCKET COMICS websiteeee !!
http://www.atomicrocketcomics.it/
Website design :

 Francesco Brunotti (www.francescobrunotti.com) 
Illustrations / artwork (except for the "Comics" section) :

Francesco Brunotti 
Characters Design:

Francesco Brunotti / Roberto Papi (www.logicalart.it)
Concept :

Francesco Brunotti / Roberto Papi
Atomic Rocket Comics is based on an idea by :
Francesco Brunotti / Roberto Papi
https://www.facebook.com/Atomic-Rocket-Comics-140440469348052/
http://www.atomicrocketcomics.it/
http://www.atomicrocketcomics.it/en
http://www.atomicrocketcomics.it/en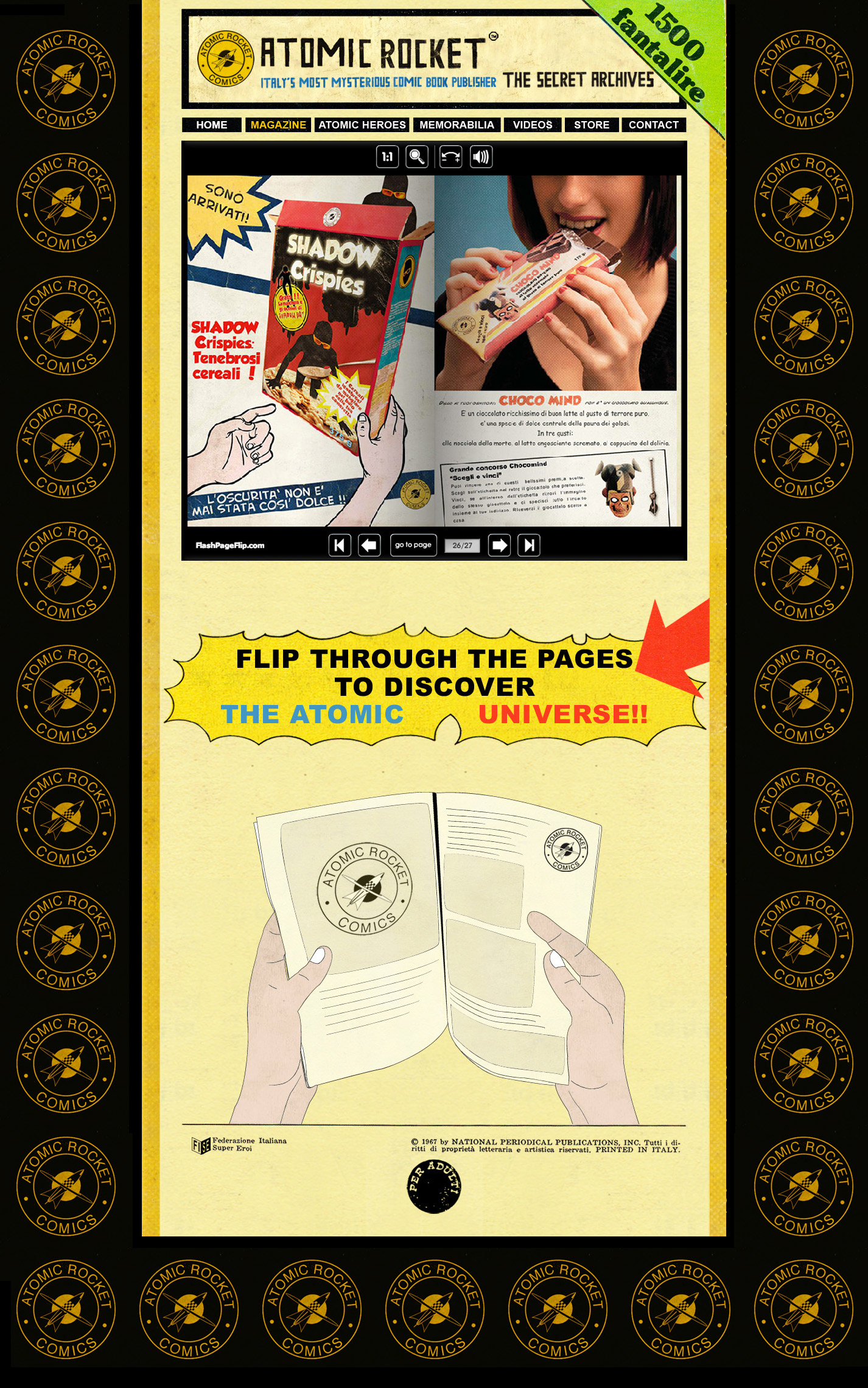 http://www.atomicrocketcomics.it/en/atomic-heroes.html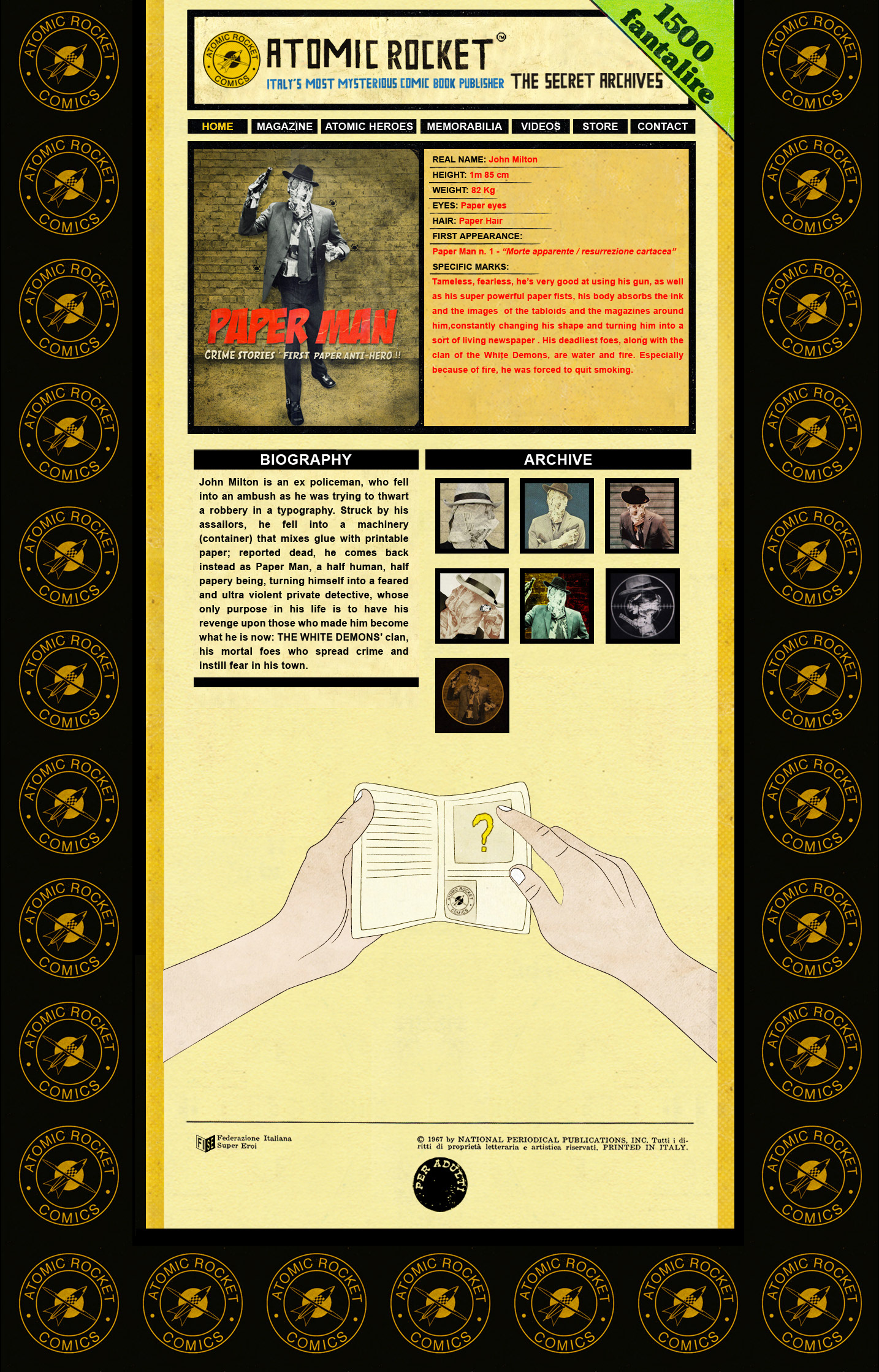 ATOMIC HEROES // 


 
Mastermind 
ATOMIC HEROES // 


 
Shrunken Boy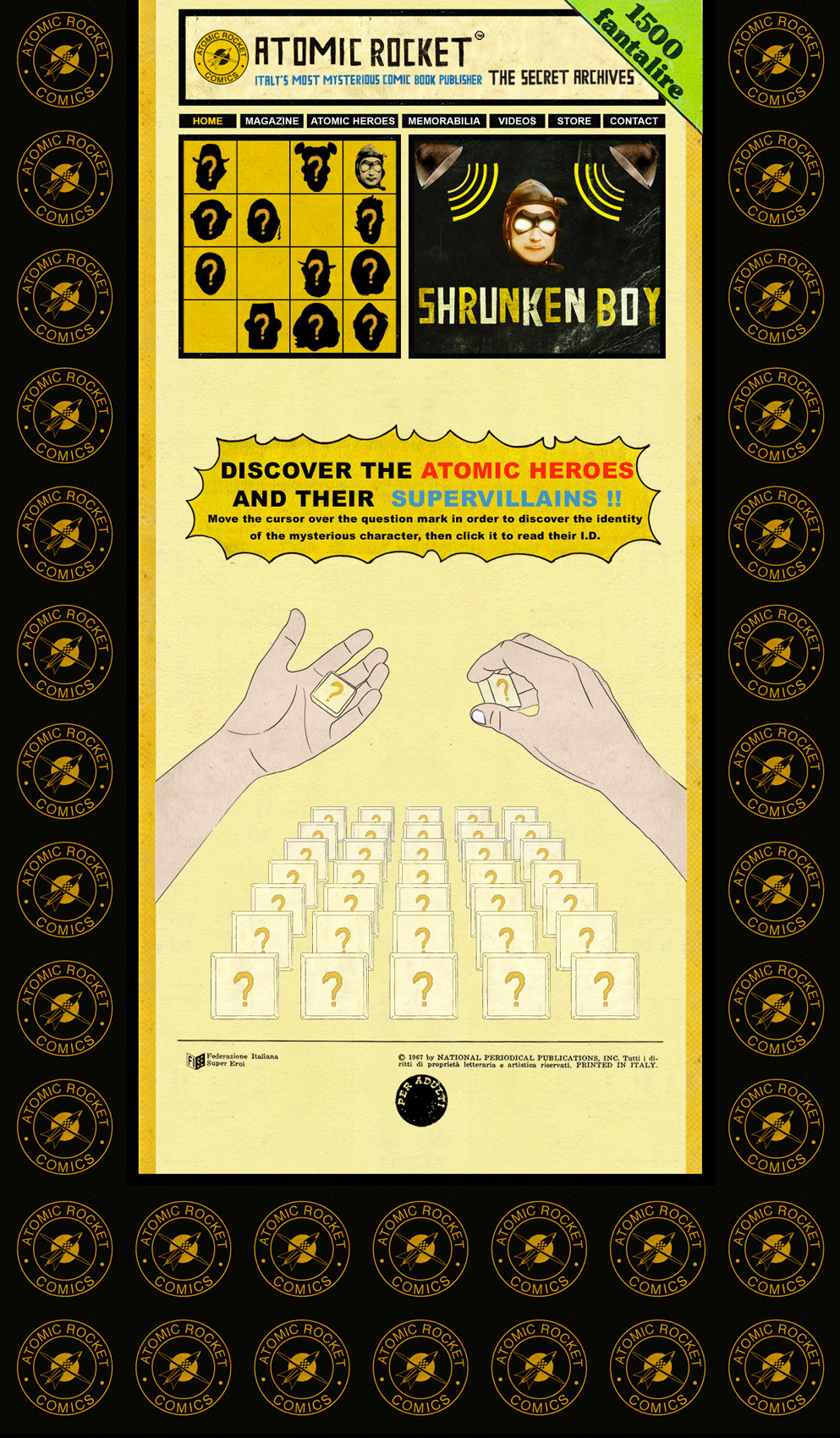 ATOMIC HEROES // 


 
Dottor Morte
ATOMIC HEROES // 


 
Leaf Girl
http://www.atomicrocketcomics.it/en/memorabilia-intro.html
MEMORABILIA - THE ATOMIC COMIC BOOKS //
http://www.atomicrocketcomics.it/en/memorabilia2.html
THE ATOMIC MEMORABILIA //
http://www.atomicrocketcomics.it/en/memorabilia.html
http://www.atomicrocketcomics.it/en/video.html
http://www.atomicrocketcomics.it/en/store.html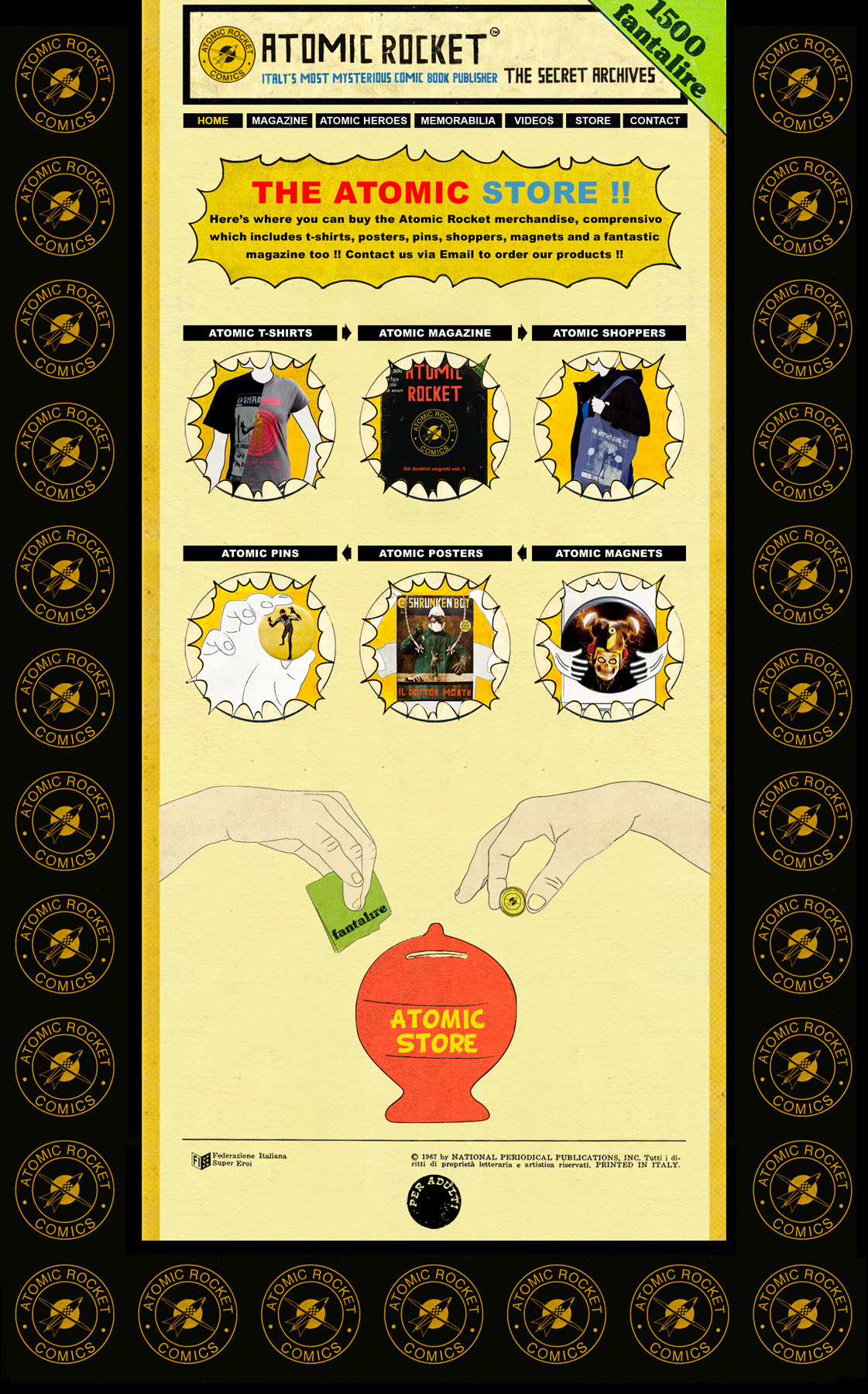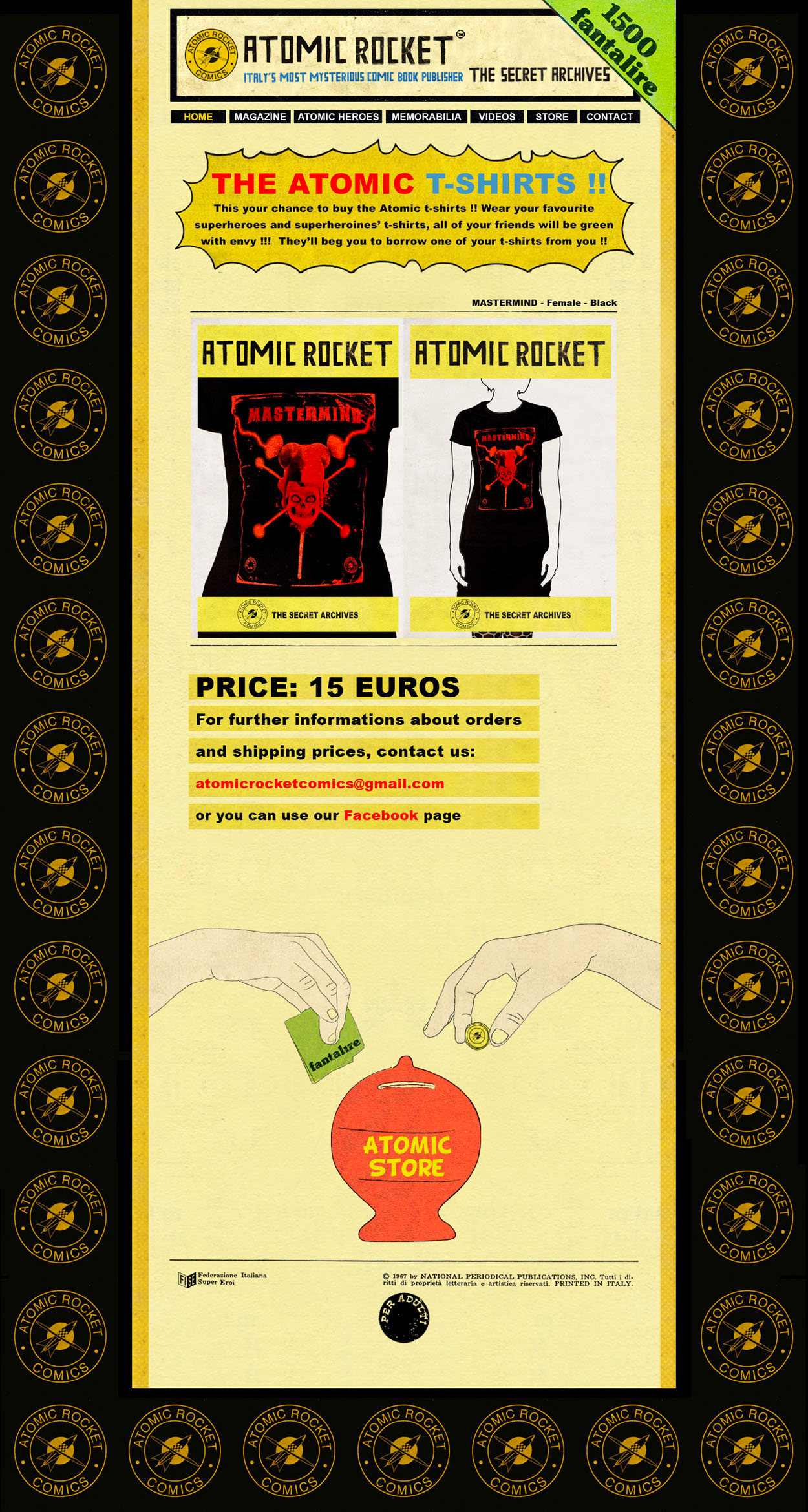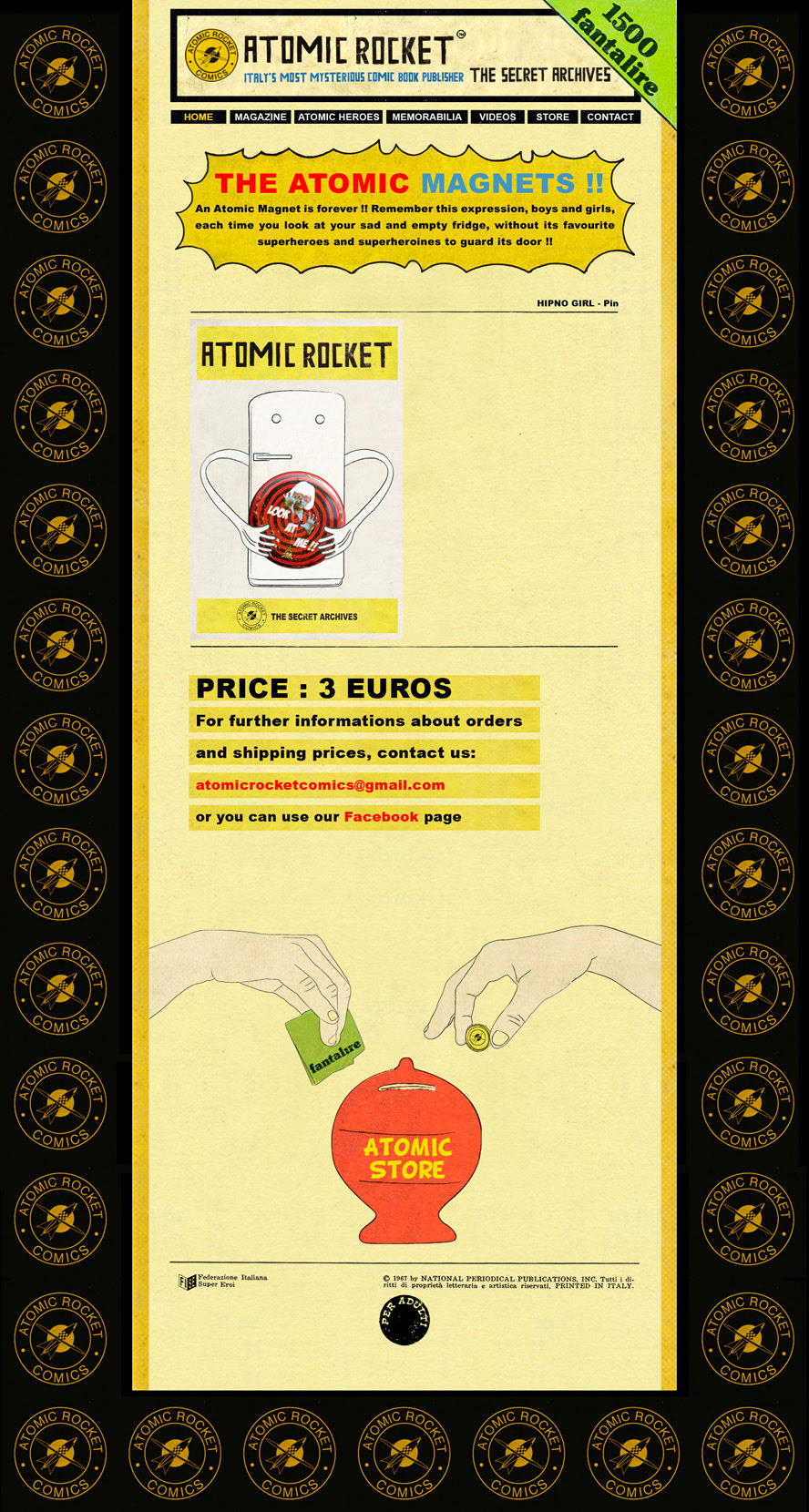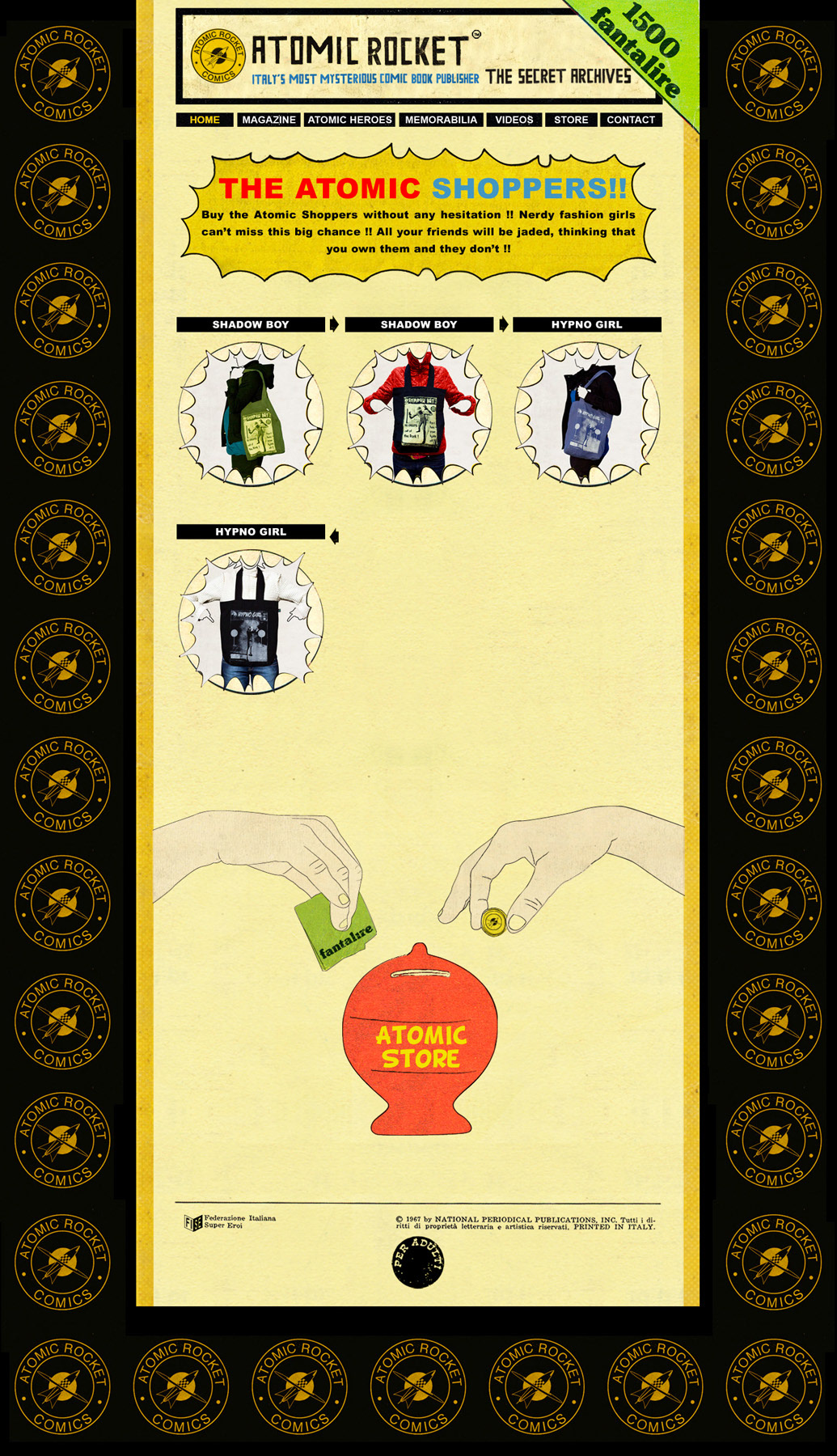 http://www.atomicrocketcomics.it/en/contact.html